"See You/Me Soon"
Foto-Serie, 2020-
I lost myself and found completely new during Covid19. Sense of loneliness was very strong and scary.
Love of my life lives in different country, in different city and our distance relationship was always so romantic, until pandemic enter. Days became longer and nights were so short, after all my flights were canceled and our physical touches became screen touches.
I wanted to breath the same air as he, but it was not possible.I wanted to take him everywhere, to show him every corner of my life, where he was missed so much and we were doing the same, so we were living together in two different places at the same time, until we will hug each other again…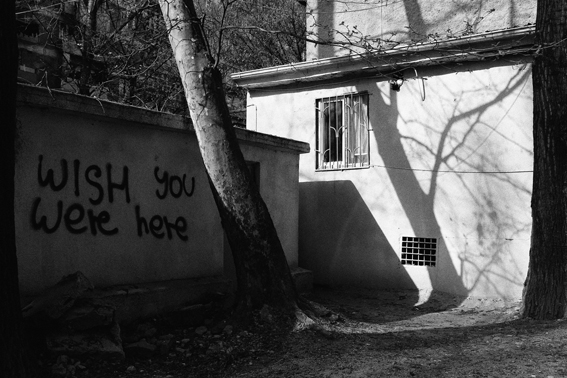 Dina Oganova (DIKARKA)
Georgian, documentary photographer working on a personal, long term projects mostly in Georgia and Post Soviet Countries, freelancer. In 2013 was selected among world 12 best young photographers to attend World Press Photo 's Joop Swart Masterclass. In 2017 won EU Prize for Journalism for best documentary photo. Her Long term projects : "I Am Georgia ", "My Place " and "Frozen Waves" was exhibited in France, Italy, Spain, USA, Poland, Germany and several other countries. Dina Oganova is the author of the first Georgian handmade limited edition (87) photo book "My Place", which is in the personal collection of several museums, including the Metropolitan Museum in New York.


"TAKE PHOTOS WITH LOVE"